"Starter Kit for Your Business Startup"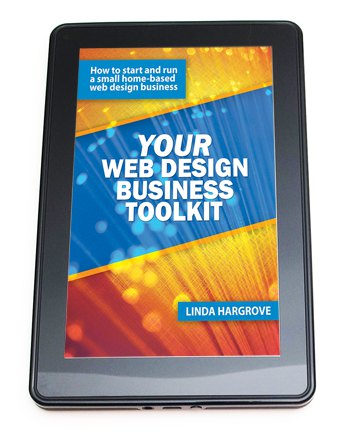 Think of Your Web Design Business Toolkit as a starter kit of core tools for your future home-based web design business. It contains the time-tested guidance you need to get your business up and running.
Unlike most self-help business starter books, this book gives you samples of the standard paperwork that your new business will need in place before you open the doors—things like a one-page business plan and a sample capability statement for a web design shop. Your Web Design Business Toolkit is specially designed to equip you for success.
By comparison, it is a short book, but it is rich with all the information I wish someone had given me when I started my business. No need to search all over the internet for the critical tools you need; it's all here in this book.
This one-of-a-kind eBook will release on September 1, 2015.
Download your free sample today: Click here.