Historical Novella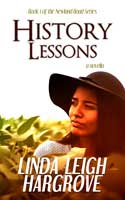 History Lessons
About This Book
NEW RELEASE
Rural North Carolina, 1973
At first, Paula Raye Lawrence is dead set on leaving the small farming community of Cherry, North Carolina. She's willing to work in the cucumber fields, take in sewing, and tutor GED students to realize her dream of escaping her rural roots (and past mistakes) to become a big-city math teacher.
But then a visit from Dr. Edward Anderson, a young handsome history professor, from UNC Chapel Hill changes her mind. Through Edward's eyes, Paula begins to see the influences of Harriet Tubman and Booker T. Washington hidden in plain sight all around her tiny coastal North Carolina community.
After rumors surface about why he's not fighting in the war raging in Vietnam, she begins to doubt his real romantic intentions. Is he worth giving up her dreams for or is he just like her late father — just another rolling stone.
Contemporary Fiction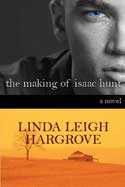 The Making of Isaac Hunt
Isaac Hunt Series - Book 1
ISBN: 978-0802462695
About This Book
At his grandfather's deathbed, Isaac Hunt, a black man with blue eyes and skin so fair he looks white, learns his parents aren't really his parents. Armed with only his birth mother's name and the city where she last lived and reeling from betrayal, he goes in search of her and in search of the truth about his past.
His odyssey takes him deep into the south, where the racism still rules the small town of his birth, and where more than one person does not want Isaac to uncover the truth about who he his. Along the way, he must deal with issues of faith and forgiveness in this coming-of-age novel about race, identity, courage, and truth.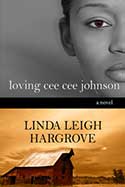 Loving Cee Cee Johnson
Isaac Hunt Series - Book 2
ISBN: 978-0802462701
About This Book
The sequel to The Making of Isaac Hunt returns with a new character, Cee Cee Johnson, a reporter who lies about her identity. When given an assignment in her hometown, Pettigrew, Cee Cee comes face to face with the truth about herself, her father, and the love she so desperately needs. Join us on this roller coaster ride of emotions filled with suspense, as Cee Cee Johnson discovers what it means to listen, learn, love and forgive.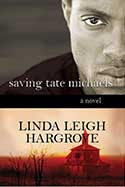 Saving Tate Michaels
Isaac Hunt Series - Book 3
About This Book
Tate's past and present threaten to pull him further from his relationship with God and family when he needs them most. To save his family from a kidnapper bent on revenge, Tate Michaels must first lose himself.
He's a talented, intelligent black man who wants to move quickly up the ranks in the FBI. In his mind, the darker your skin, the slower the promotion. A slow rise to the top is not part of his career plan. After getting wind of an operation in Pettigrew, North Carolina, he leaps into the fray like an action hero, determined to make a high profile bust.
When the operation falls apart, Tate's irresponsible antics get him stripped of his post (and his pride). To make matters worse, he draws the attention of Lew Spencer. Lew has his sights on resurrecting the defunct United Front, a Klan-like hate group once based in Pettigrew. Paranoid and violent, Lew puts his usual sex trafficking and drug pushing operations on hold to eliminate Tate Michaels once and for all. He kidnaps Tate's family and sets an enormous ransom.
As Tate races against time to save his family from this madman, the question becomes who will save Tate Michaels. His salvation comes in the form of a feisty prostitute, a reformed racist, and the fair-skinned black man Tate vowed to eliminate from his life—his former friend, Isaac Hunt.
Tate Michaels learns the true meaning of faith, love, and family in this third and last installment of the Isaac Hunt series.
Nonfiction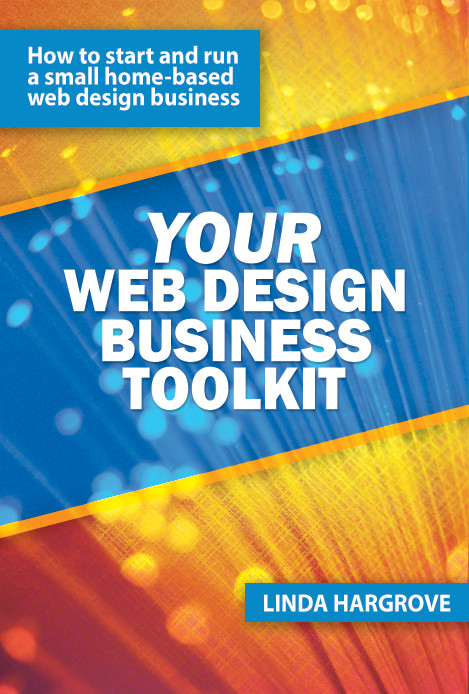 Your Web Design Business Toolkit: How to Start and Run a Home-based Web Design Business
Your Toolkit Series - Book 1
About This Book
Start and run a successful home-based web design business.
You want to work from home and earn a nice secondary income while raising your
children. In Your Web Design Business Toolkit, web designer and engineer Linda
Hargrove gives you all the business advice and real-life examples she wishes she'd
received when she started her small business.
You'll learn how to:
write a one-page business plan
write a better web design contract
create and market your brand for maximum professional impact
"This book contains a wealth of information that anyone considering a small business
would benefit from, not just web designers"
~K.B. in North Carolina
Take the struggle out of starting and running a small web design business. Increase
your chances of success with this rich easy-to-read technical resource.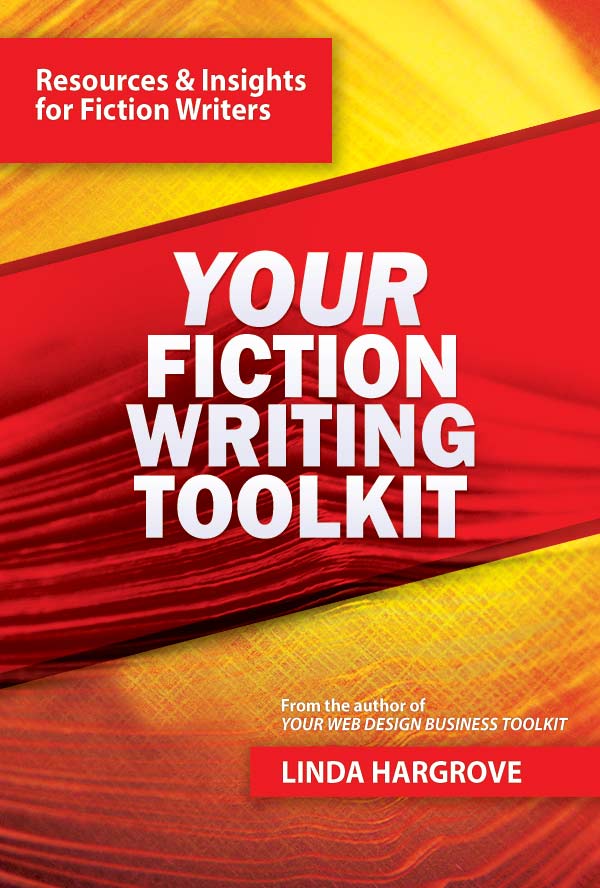 Your Fiction Writing Toolkit: Resources & Insights for Fiction Writers
Your Toolkit - Book 2
About This Book
Your Fiction Writing Toolkit is an essential resource for new fiction writers. It contains Linda Hargrove's wisdom from her decade of experience in both traditional and indie publishing.
Learn ways to avoid the newbie mistakes, save money, and work smarter. Achieve quicker success as a fiction writer. Your Fiction Writing Toolkit is written with the untrained writer in mind. It is designed to help you move beyond merely thinking about writing.
What a better way risk-free to learn the ropes from a published author? Download a free copy of Your Fiction Writing Toolkit today.