The Making of Isaac Hunt
(Book One in the Isaac Hunt Series)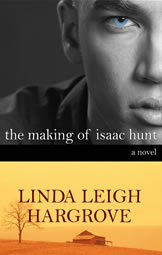 Isaac's determined to uncover the truth about the birthmother he never knew. He's tired of living a lie.
His desperate search for the truth takes him to Pettigrew. This small town ruled by the powerful white Benson family is shrouded in secrets—secrets about Isaac that some townspeople are willing to kill for.
Will he find his real identity—or just a whole lot of trouble?
ISBN: 0802462693
Moody Publishers/Lift Every Voice, June 2007
Keyword Tags: biracial, adoption, forgiveness, reconciliation, racial identity
Read an excerpt | Discussion Guide