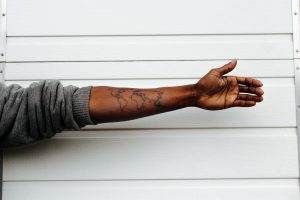 This past weekend I followed some advice I give to new writers. I took a road trip. All. By. Myself. I left husband and children, mounds of laundry, and tons of writing assignments behind and I drove almost three hours to attend a cultural festival at a museum in the state capitol. As I traveled, I prayed I would meet some interesting people. And make some lasting connections.
The all-day event was well attended. The venue was alive with music and dancing, and layered with the diversity of the African diaspora from past and current eras. (Ahem … that means, not all black folks are alike or like the same things.)
I experienced that diversity most during a session for children's writers I attended toward the end of the day. Originally, I sat near the back but I spied Lenard Moore, a presenter from a morning session I attended sitting near the front. Back in the 1990s, he and I had both sat under the tutelage of award winning poet Dr. Gerald Barrax at NC State University. When I introduced myself after his presentation, he was gracious but I doubt he remembered me. I had chosen engineering as a profession and he had stuck with writing and the arts, going on to become a renowned North Carolina poet in his own right.
I wanted to be near him, thinking maybe I could glean from his wisdom. Trouble was, there was a young woman sitting beside him. She had two beautifully illustrated children's books in her lap and a rough-looking backpack wedged between her scuffed-up Timberlands. Her cropped top and low-slung jeans revealed the edges of a curvaceous tattoo on her left hip, the part of her anatomy which jutted towards me as she leaned towards Lenard.
Okay I was jealous. But I was not deterred. I would get to Lenard even if it meant talking across her.
She wore several pieces of metal work on her long high-yellow fingers. One of the finger rings caught my eye. It was a Winged Liberty dime, fashioned into a pinky ring. I leaned closer and whispered to her, "I like your dime ring." It was a genuine statement. My father collected old coins. The ring reminded me of all the 1940s era Liberty dimes I'd inherited from him after he passed away.
Without hesitation, she slipped the ring off and handed it to me. While I examined it, she busied herself with her phone. Millennials, I thought to myself, always on their devices. As I returned the ring, she gave me her phone. She had written a message to me on the screen, asking for my email address so she could send me the contact information of her friend who makes rings.
In that moment, I realized that I was not just there to meet Mr. Moore. I was there to meet this young woman. During the workshop, she and I communicated in hushed tones about her art and the art I left behind. This was the divine encounter that I had prayed for. It did not come in the way I'd envisioned but I'm grateful for it.
What 'chance' encounters have you had? Have you ever taken a writing road trip? What did you learn?
---
Photo by Don Ross III on Unsplash